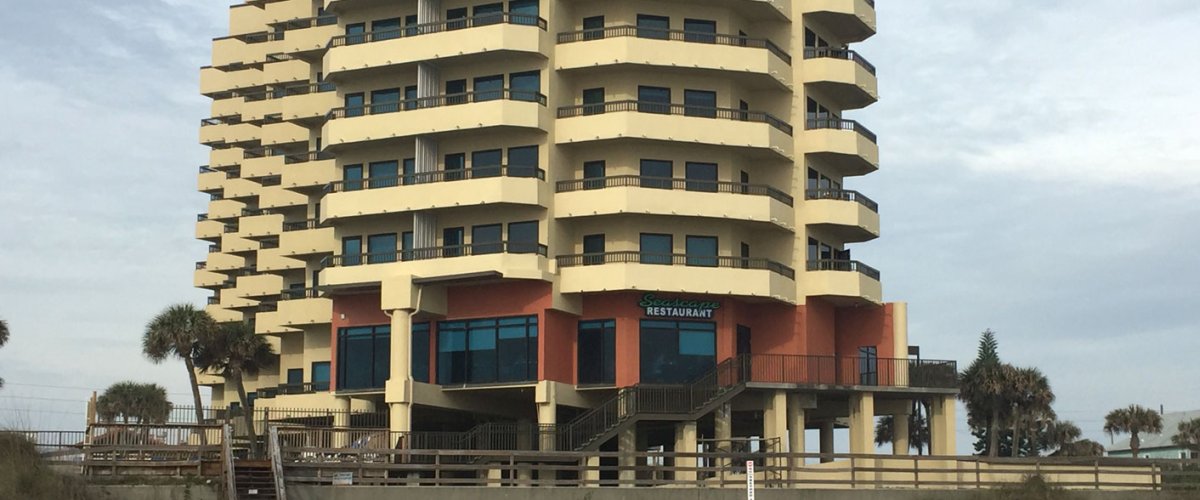 Whether you need one room (perhaps a Bridal Suite!), or 50 rooms, or a beach house, Paradise Beach Weddings can assist in finding you a lodging and hotel solution that meets your needs and budget. You might be considering an ocean front room or suite with balcony. Or a beach house with a view. Or a whole house on beachside with a pool and jacuzzi. You may want to consider renting an entire bed and breakfast or small hotel so that you can have the run of the place!
Proximity of your lodging may be very important. Perhaps you want to be as  secluded and as private as you can get. Or you want to be in the heart of all the shopping, restaurants, and clubs. And maybe you want to stay on the beach and have your ceremony right in front of your hotel, condo or house! We can find the right locations for you.
We are partners with many of the areas best hotels, condos, and property managers. We can also help inspect and take photos of properties that you find on VRBO, HomeAway or Air B&B.
Please consider that our area has peak seasons and special events. Planning your lodging around these times will save you money and ensure that you can book the dates you need. Start your planning early, as much as a year in advance if at all possible. Click here to read a blog about the Magic Months for a Florida Beach Wedding!
Lodging - Hotels
City
Name
Partner
Block
Rooms
Location
Bridal
Suite
NSB
Best Western Oceanfront Suites
Yes
Yes
Oceanfront
Yes
NSB
Riverview Hotel
Yes
Yes
Riverside
Yes
NSB
SpringHill Suites by Marriott
Yes
Yes
Oceanfront
Yes
NSB
Trillium Ocean Suites
Yes
Yes
Oceanfront
No
NSB
Hampton Inn
No
Yes
Beachside
No
NSB
Black Dolphin Bed & Breakfast
Yes
No
Riverside
Yes
NSB
Night Swan Bed & Breakfast
No
No
Riverside
Yes
Daytona
Harbor House  – Vacation Rental
Yes
House
Riverside
Yes
Daytona
Plaza Resort & Spa  – Indoor
No
Yes
Oceanfront
Yes
Daytona
Ponce Inlet
Residence Inn Oceanfront – Indoor/Outdoor
Yes
Yes
Oceanfront
Yes